Women's Gold Web Chain Bracelet and Ring Connector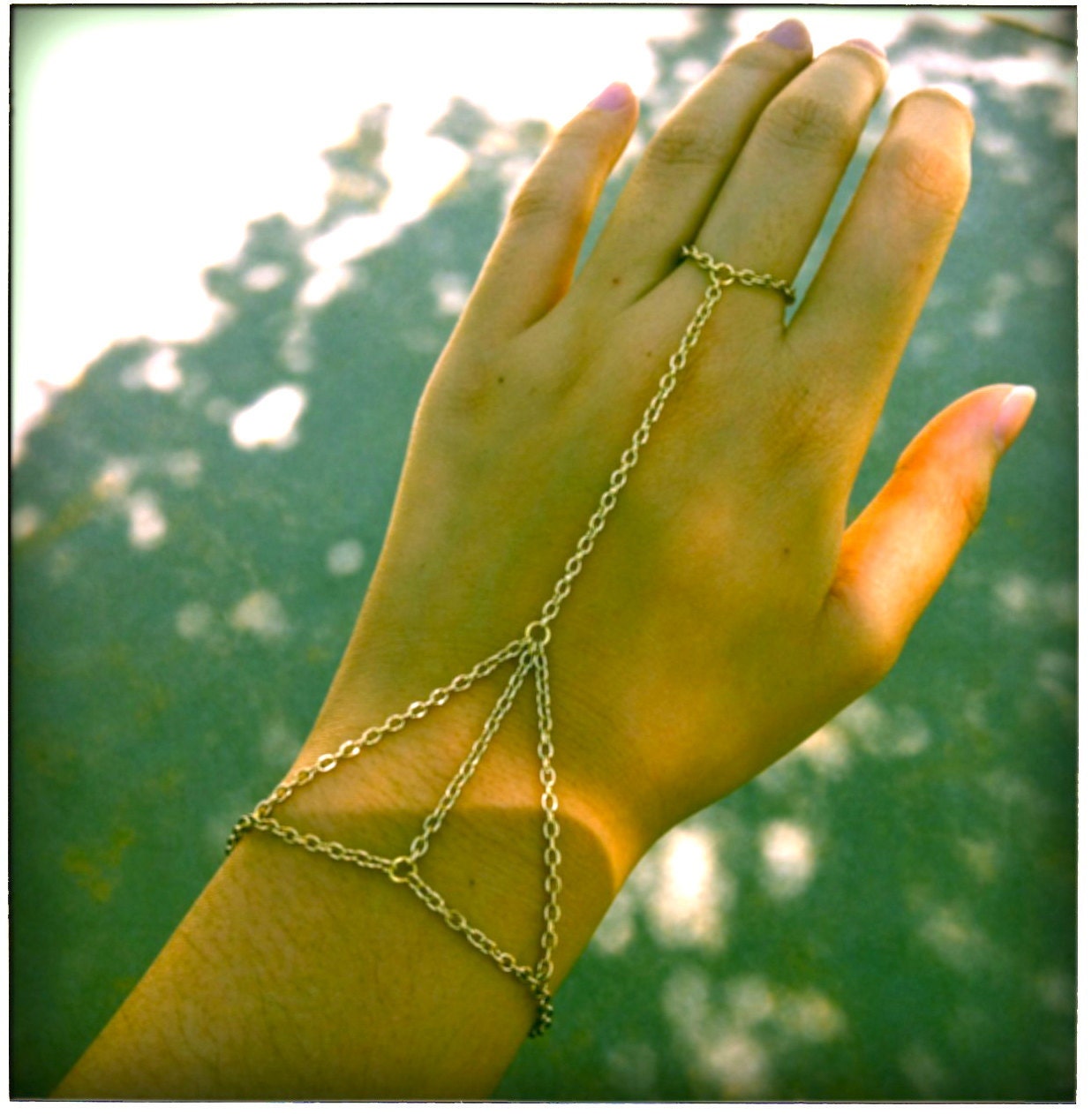 I f you are looking for something to talk about, the Hand Harness Ring and Bracelet Connector is it. It is the hottest new jewelry, everyone is talking about.
People like exotic jewelry, and they love new and exciting looks. The hand harness definitely fits that description. Anyone who is in love with rings, bracelets and chains, will love the way the hand harness looks and feel. Women are great at designing their own line of fashionable clothes and jewelry to wear.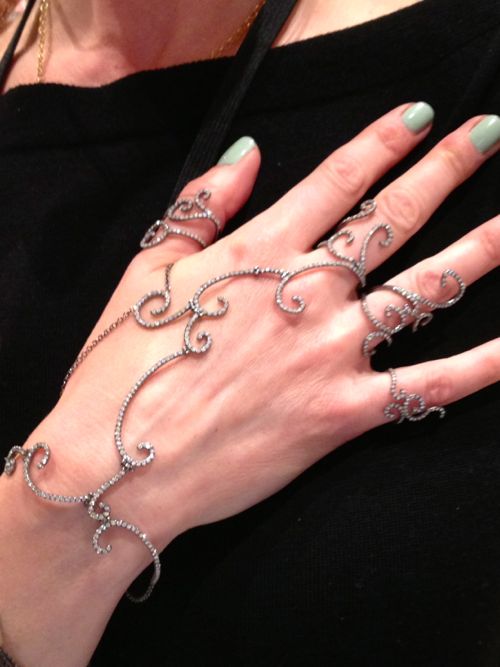 Word on the street, there is a new ring, and bracelet hand harness in town. It's designed to fit any size hand. It is the kind of jewelry piece that make a woman's hand look younger, sexier and more appealing.
The connector is available in various styles and designs, and it solves a major problem for the average woman. A busy woman on the go, have a hard time finding the right jewelry to wear. With the one piece hand and bracelet combo, it's easy to just slip on the bracelet and ring at the same time.
Several companies make the ring and bracelet combo, and they offer women a choice of chains. Copper, silver and gold plated are some of the choices women can choose from. Jewelry lovers may refer to the hand harness as a hand ornament, a handpiece or a brace ring. The bracelet is a great conversation piece. It has a nice lobster clasp that makes putting the ring bracelet off and on easy to do. The hand harness makes the perfect gift for women, teens and young girls. It's O.K. to own more than one hand harness. Wear it to school, work, on a date or to a social event.
Related articles