From Sharks to Seahorses: What to Expect at Boca Raton's Upcoming Aquarium
The next time you think about going to an Aquarium, you should consider Boca Raton. Wondering why? Well, the reasons are not far-fetched. It is bound to be one of the most unique places to hang around in Florida. Of course, it is no boutique, restaurant, or mall. But, it is a place you get to experience the combination of many worlds. And that to us is heaven on earth. Yeah! Boca Raton's Upcoming Aquarium!
In addition to this, the odds that this Aquarium in Florida will be up and running in a few months are high. Thanks to Diamond by Raymond Lee, the big gun behind this, everything seems to be aligning for you to be there. We do not see why you should not visit. It should be number one on your priority list.
If you have always thought that an Aquarium is a place to interact with sea creatures, then you are right. Although we cannot speak for other Aquaria in the world. The Aquarium at Boca Raton offers you the rare chance of getting close to all types of sea creatures. And, of course, you get to learn a lot about sea animals that you desire to unravel. You will learn about the basic features of sea animals, and also get to know about other quirky habits.
Feeding Frenzy: Witness Sea Creatures in Action at the Boca Raton's Upcoming Aquarium
Get ready to witness a thrilling spectacle at Boca Raton's upcoming aquarium! Here's what you can expect when it comes to how they feed:
These incredible creatures will leave you in awe as they glide through the water. You'll witness the sheer power and agility of sharks as they lunge for their prey. Of course, the Aquarist handles feeding sharks in an Aquarium. The Aquarist prepares the food, which is a pierced fish most of the time. Aquarist also puts the meal at the end of a long pole and positions the fish directly at the mouth of the shark. The Aquarist does everything to enhance feeding. However, this sea creature still has to do the majority of the work for feeding to take place.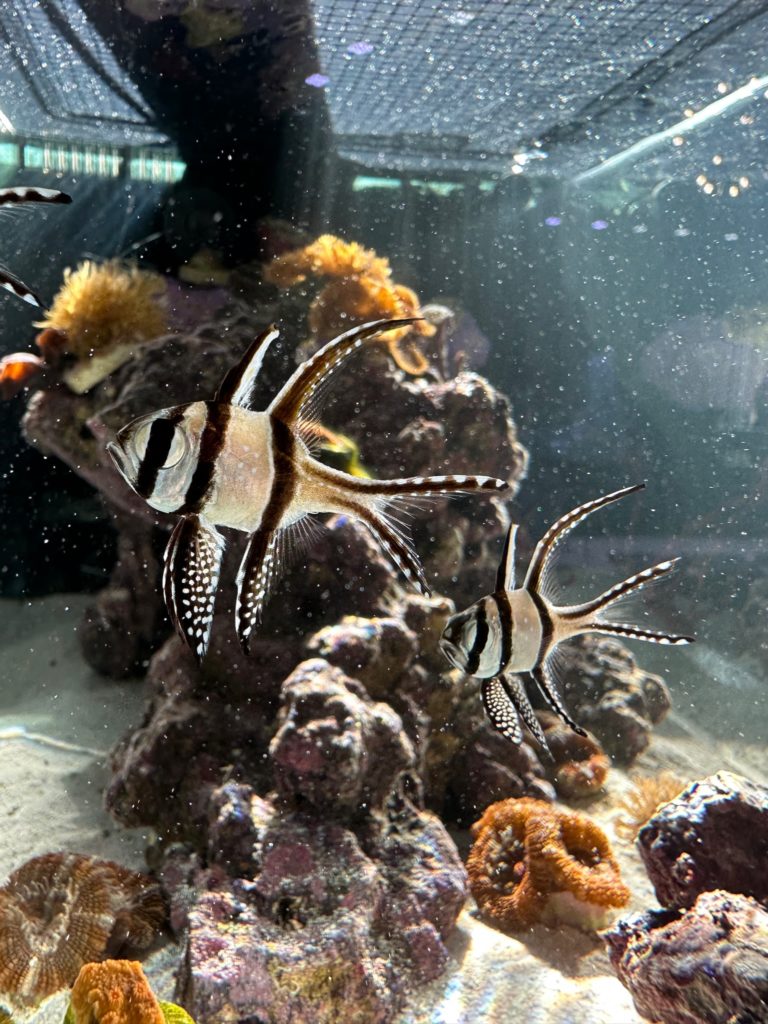 You'll see the Rays as they move in water, their sleek bodies dancing. Watch as they gracefully glide over the sea floor in search of food. You also get to watch as the Aquarists feed them because they will. In most cases, there are specific feeding hours, and they feed the rays most discreetly. This means that touching the Rays is not out of the question. Feeding the ray by hand sounds like something you will experience. And, just like with most sea creatures here, Rays eat fish or fish treats.
These gentle giants come in varieties so they have different diets. Expect to see the Aquarist feeding different turtles with different diets. In this aquarium, there would be sea turtles that only eat vegetarian fare. And some that will eat meat. It all depends on the types of species that we keep.
These intelligent creatures are carnivores. They use their sharp beaks to break through other animals. They will eat crustaceans, crabs, crayfish, and shrimp. In this Aquarium, you would probably see that Octopuses prefer live food. Just so you know, they do not have the same eating habits as humans. Octopuses eat once a day at the Aquarium.
These delicate creatures are also carnivores. Their diet mainly consists of small crustaceans and plankton. In Boca Raton's upcoming aquariums, aquarists may give them shrimps or copepods.
These animals are carnivores that feed mainly on fish and squid. In aquariums, the aquarists may give them a variety of fish species.
Observing these sea animals and their feeding habits in aquariums can be educational. It can also be a very fascinating experience. Aquarium staff work hard to ensure that all animals receive a balanced diet. Besides, they provide visitors with an opportunity to witness these animals feeding. You can be one of those visitors as soon as the Boca Raton's Upcoming Aquarium is ready to go.
As you stand in front of the exhibit, you'll feel the anticipation building. The water begins to churn, and suddenly, the predators come alive. The sharks circle, waiting for the perfect moment to strike. Rays gracefully swim through the water, their eyes fixed on the food in front of them. And the other creatures are all similarly or distinctively vying for their chance at the meal.
But don't just take our word for it. Come experience the Feeding Frenzy for yourself and witness these creatures in action.
How Boca Raton's Upcoming Aquarium is Breaking the Mold
You already know that the upcoming Aquarium will be a special place to be soon. But, there is a possibility that you do not have the whole picture just yet. That's fine. Apart from the special features, here's how this new aquarium is breaking the mold: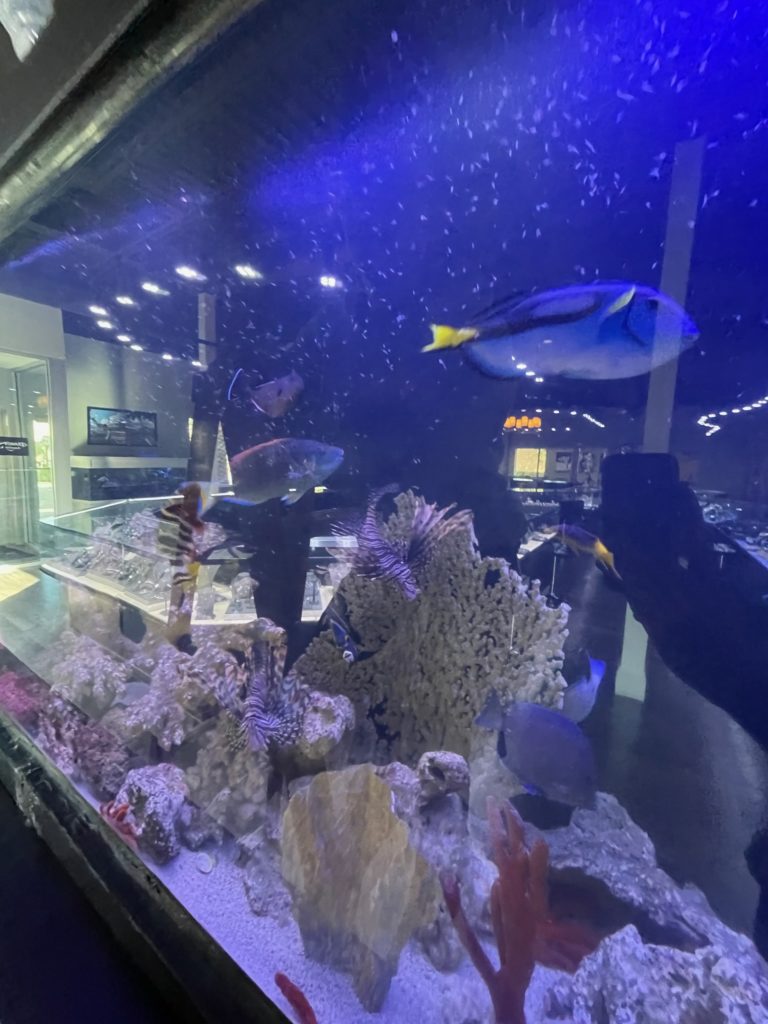 At Boca Raton's newest aquarium, visitors get to engage with the exhibits. You can touch and feed stingrays, and see sharks up close. These experiences are fun and educational, making this aquarium stand out from others.
The facility uses the latest technology to create a one-of-a-kind experience for visitors. There is a theater that shows the ocean's depths, which brings the ocean to life.
This aquarium inspires sustainability and environmental conservation. You can learn about conservation efforts and what you can do to help protect the planet.
With many exhibits in view, this aquarium will have a diverse collection of marine life. You'll have the chance to see and learn about animals you may have never encountered before.
The aquarium's architecture and design are stunning. The exhibits create a visually stunning experience. This experience is set to complement the marine life on display.
In essence, Boca Raton's upcoming aquarium is breaking the mold in big ways. First, it will offer a unique and special experience. And of course, these experiences combine interactive exhibits with cutting-edge technology.
You learn about sustainability and conversation. In the same vein, you get exposed to a diverse collection of marine life. It's a must-visit for anyone interested in marine life. It is also the place to be if you are looking for a fun and educational activity. So why not plan your visit today and dive into the wonders of the Aquarium?
Interactive Activities and Attractions at the Boca Raton Aquarium
Are you ready for a thrilling aquatic adventure? The Boca Raton Aquarium has just opened its doors and promises to be a haven for marine enthusiasts. From interactive activities to breathtaking exhibits, there's something for everyone.
Diamond by Raymond Lee, an organization that has existed for many years is behind this. And they are making sure that visitors coming from anywhere in the world get to interact in the best way. The organization will ensure that there are attraction centers in the Aquarium. Some of the attractions that you can look forward to interacting with include:
These are shallow tanks that allow visitors to touch and interact with animals. The Boca Raton Aquarium will let you do a lot of things. One of these is getting close to the touch tanks, which may be 600, 700 or 2000 Gallons. The people in charge are always there to ensure the safety of both visitors and animals.
This is a popular attraction in many aquariums. The Aquarium will allow visitors to walk through a tunnel surrounded by water. As you walk through the tunnel, you can observe various marine species around you. This creates the illusion of being underwater with the animals.
Interactive exhibits will educate visitors about marine life and ecosystems. The Boca Raton Aquarium has a variety of interactive exhibits that cater to groups. Some exhibits allow you to see coral reef or touchscreens. Other exhibits show how pollution and human activities impact marine life.
Live shows featuring dolphins, and other marine animals are always popular with visitors. These shows are usually educational, entertaining, and interactive. At the Boca Raton Aquarium, you can watch these creatures, and learn their behavior.
These tours offer a unique perspective on the inner workings of the aquarium. You can learn about the daily care and feeding of the animals. You will also learn about water quality control and breeding programs.
The Educational Value of the Boca Raton Upcoming Aquarium
Boca Raton's upcoming aquarium is not just any ordinary aquarium. It offers a unique and educational experience for visitors. Coming into the Aquarium means that you will embark on a journey to discover the wonders of marine life. It means that you will explore different ecosystems, and learn about marine conservation.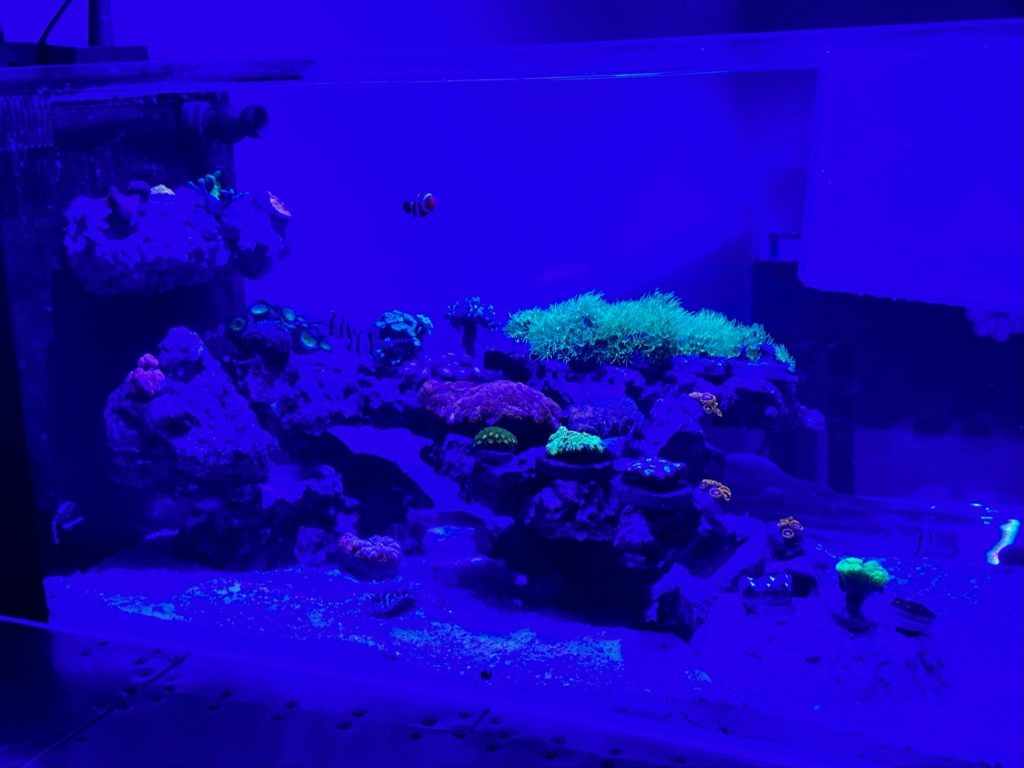 In addition to entertainment, the Boca Raton aquarium offers educational benefits. Here are some of the educational benefits you can expect to experience:
Learn about marine ecosystems
One of the exciting aspects of the Aquarium is the chance to explore different creatures. From the depths of the ocean to shallow coral reefs, you will encounter marine habitats. You will also learn about the species that inhabit them. We have made arrangements to ensure that you understand how these ecosystems function. That's what you will get.
The Boca Raton aquarium offers educational programs for all ages. For example, school field trips will educate young learners about marine conservation.
Research and conservation
Researchers will add a lot to their knowledge of marine creatures. Also, people interested in learning about marine conversation can gain a lot. You will have the opportunity to learn about the challenges facing marine life.
Tricks for Planning Your Visit to the Boca Raton's Upcoming Aquarium
Located in Florida, this special Aquarium offers a variety of marine life and exhibits. But with so much to see and do, it can be overwhelming to plan your visit. To help you make the most of your day at the aquarium, here are some tricks to keep in mind:
Buy tickets online in advance
One of the best ways to save time and avoid long lines is to purchase your tickets online in advance. Doing this will help you skip the ticket booth and head straight to the entrance. You'll also have peace of mind knowing that you've secured your spot.
As with any outdoor activity, it's important to dress comfortably. Wear whatever feels good, and fits your body when you visit the Aquarium. The aquarium has both indoor and outdoor exhibits, so it's a good idea to wear comfortable shoes. You should also wear cloths that can handle a few hours of walking.
With its colorful marine life, the aquarium is a photographer's dream come true. There will be plenty of opportunities to capture memorable moments. Just make sure that your camera has enough storage space and batteries to last the entire day.
Final Thoughts
There are endless activities to explore at the Boca Raton upcoming Aquarium. To key into these activities, you need to first open your heart to the possibilities.
Prepare in every capacity to meet some of the most unique creatures. You will not only meet these creatures but also interact with them. If you can do this, you would leave the Aquarium satisfied.
Start by getting a ticket as soon as you can. Also, get your camera and clothing ready. With them, you will be free to do as you wish and capture special moments.