Patek Philippe Diamond Nautilus Moon Phase
There are watches that are just 'meh' and others that are more like 'wow', and the Patek Philippe Nautilus Moon Phase watch is a great example of a 'wow.' Watches are one of those incredibly versatile accessories. They work with any style and for any occasion. And, they are also surprisingly versatile. Since there are so many different options to choose from, it is easy to find a great high-end wristwatch that fits your taste and style, no matter how unique. From plain and subtle to bold and eye-catching, there is a watch for everyone. 
This is one of those great accessories that can actually do quite a bit for your look. In the world of business, a nice watch can add that extra touch of professionalism and seriousness that is so important for success. Even if you aren't trying to climb the corporate ladder, a high-end watch like the Nautilus Moon Phase we feature here is a great accessory for both men and women and for people across all styles. 
The Versatility of the Timepiece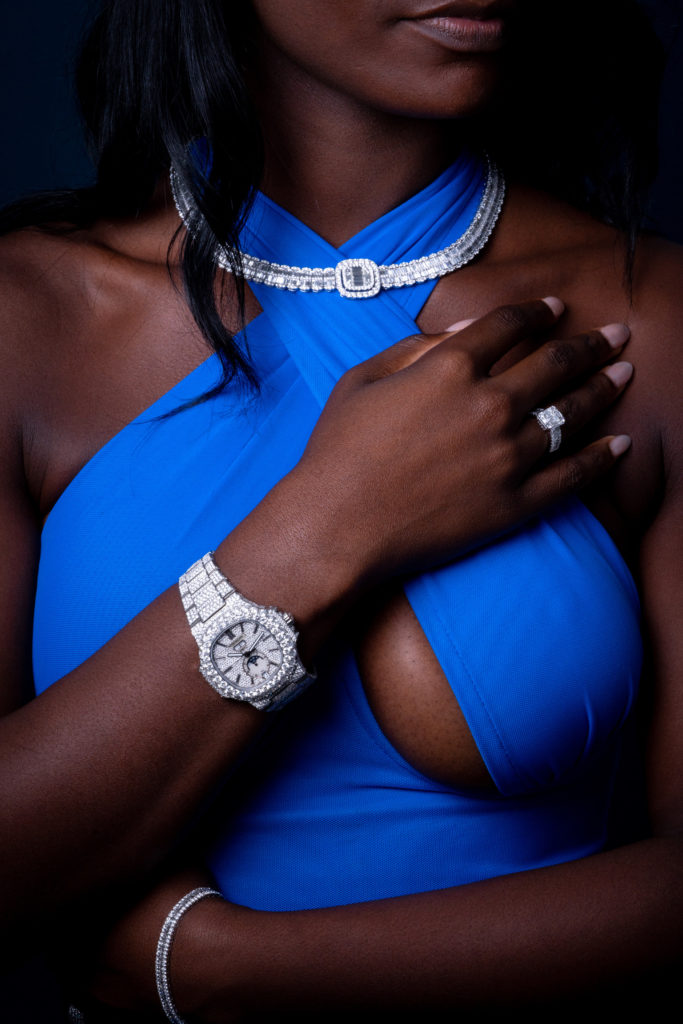 A high-end watch such as the Nautilus Moon Phase by Patek Philippe is one of those surprisingly versatile accessories that look great with so many different looks and styles. Watches look great with all sorts of looks, be it a well-fitting business suit or a pair of jeans and a t-shirt. Even a high-end watch that features a ton of diamonds such as the watch we feature here is more versatile than you might think. You can just as easily wear this watch with something sporty or casual as you can with something formal.
And the great thing about this watch is that it actually pairs well with other accessories. Boasting fine white gold and high-grade diamonds, this watch can pair with diamond jewelry of all sorts. However, you can pair the watch with different metals, and different gemstones, and the sky really is the limit. It is through our accessories that we create a signature look (more on that below) and this is a great option. For the bolder among us, an all-diamond version of this popular classic works great. Those of us who are more modest can still enjoy a simpler version of the watch. 
Complete Your Look or Add Professionalism
If you are in the current world of business, you know as well as anyone that success is not guaranteed. No matter how well-educated, trained, or connected you are, there is still a lot of luck and effort involved in your success. With all this in mind, it makes sense to want to have every advantage possible and one that not enough people consider is the way we dress and accessorize ourselves. But think about it, people see us before they speak to us and get to know us. What they see can have a profound impact on the impression we make on them and we all know how difficult it is to shake those first impressions. 
So with all that in mind, you want to present the best possible face you can. A well-fitting business suit and a high-end watch like a Nautilus Moon Phase by Patek Philippe are great ways to achieve that professional look that so many of us crave. The watch gives you seriousness and can be that element that puts together your look just as you want it. Not to mention, the watch combines form and function allowing you to remain punctual no matter what. 
A Great Accessory for All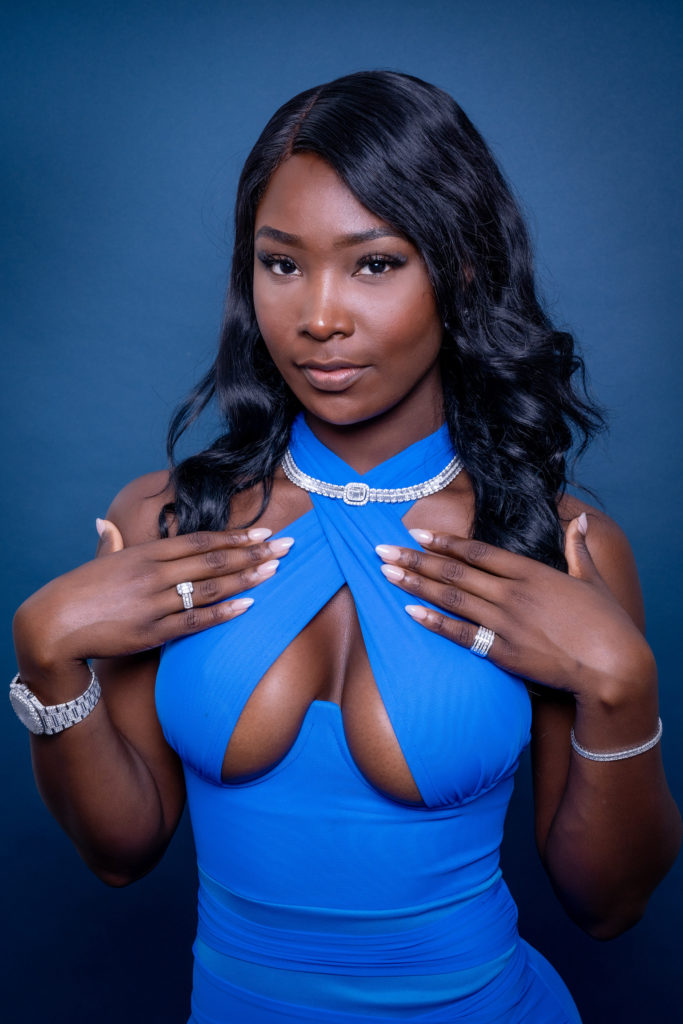 Too often, when we think about high-end wristwatches, we often associate them with men. Of course, there is a lot of sense in that because the watch is one of the favorite accessories for men. They give them a level of seriousness and professionalism that they wouldn't have without the timepiece. But watches aren't just for men. There are tons of options for women as well, including the Nautilus Moon Phase by Patek Philippe. This line of watches has options for both sexes and a ton of styles to choose from within the line.
We feature a woman's version of the watch here. It has all the same elements that we have come to know and love about the Nautilus Moon Phase line of watches. The biggest difference is that the version for women is not as bulky or chunky. It is a trimmed-down version of the watch, better suited to smaller wrists and arms. But it still retains that sporty, yet classic style. The all-diamond version of the watch we feature here is made for women, but there are also glitzy versions of this watch for men. And, alternatively, there are simple versions of the watch for both sexes as well. 
Patek Philippe Watches
Patek Philippe is one of the world's oldest luxury watchmakers. Their headquarters can be found in the watchmaking capital of the world, Switzerland. Since its inception, the company has had a reputation as one of the best watchmakers in the world. They are known for their high-end design as well as the cutting-edge nature of their internal components. These are watches that look amazing and perform better than pretty much anything else on the market. The company has always had a love for ever-increasing complications and this is a trend that continues to this day. 
The company makes incredibly complex movements, as well as watches and many of these movements, are exclusive to the brand. They are perhaps most well-known for their love of complications. These are additional features and elements of the internal movements that allow for greater precision, reliability, and more. 
They have a ton of really popular models such as the Nautilus line that we feature here. Some of their watches, like the Nautilus, are automatic and self-winding. However, the company also makes classic watches that must be wound by hand to ensure accurate timekeeping. 
The Nautilus Moon Phase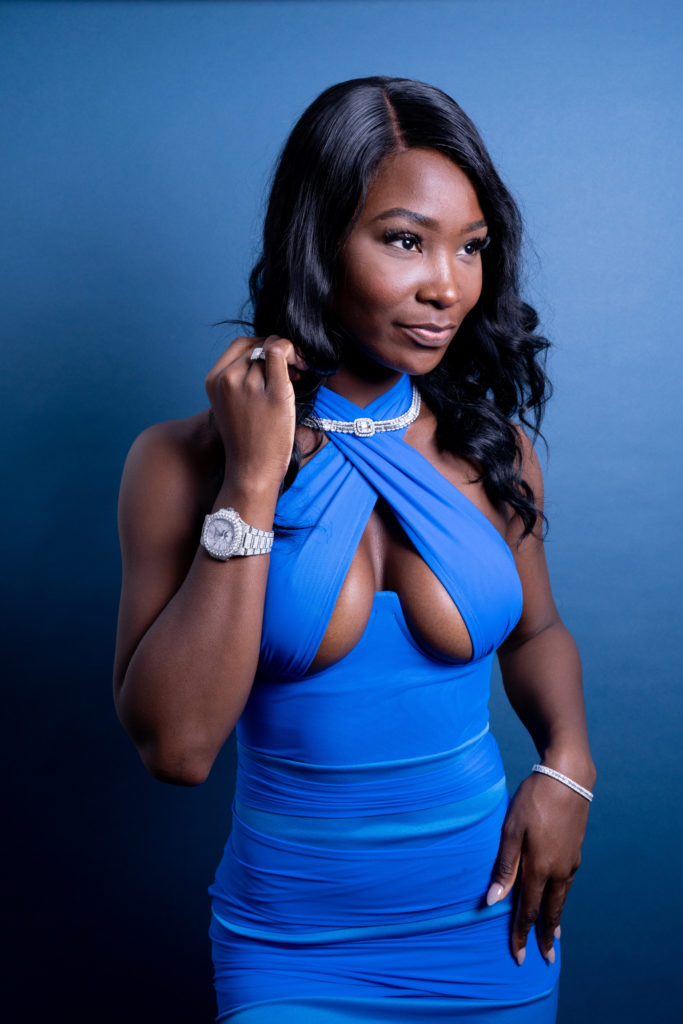 The Patek Philippe Nautilus line of watches is one of the most popular that the company offers. This is because it is a great all-purpose watch that features advanced functionality. And it is available in a lot of different configurations and materials. This means there really is a version of this watch for pretty much anyone. 
One of the things that makes this such a great line of watches is the combination of sporty and elegant, classic design. This gives the watch a chunkier and more masculine look and feel but doesn't take away from the class or style of the piece. 
No matter which version of the Nautilus Moon Phase you choose, all versions will have the slightly-rounded octagonal bezel and horizontally embossed dial. These are self-winding automatic watches. What this means is that you don't have to manually wind the watch by hand to ensure that it keeps proper time. As the name implies, the Moon Phase version of this watch has even more functionality than a traditional watch. With it, you will always know what phase the moon is in as well. Whether a man or a woman, this is a line of watches that has a lot to offer people of a wide range of styles. 
All Diamonds!
One of the things that people most often say about the Nautilus Moon Phase line of watches by Patek Philippe is that there are so many options to choose from. This allows you to choose the best version of the watch for your taste and style, whether you prefer classic and timeless styles or bolder and more eye-catching versions. No matter what version of the watch you choose, there are going to be those few elements that make it recognizable as a Nautilus Moon Phase. First and foremost, a display of the phase of the moon is shown in the bottom portion of the watch face.
Additionally, there are also the rounded octagonal bezel and the horizontally-embossed dial. Regardless of the watch you ultimately choose, these are going to be elements included. The version we feature here is made for the bold who like eye-catching style. It is literally covered with diamonds. There are diamonds on the face, the bezel, and the bracelet of the watch. This gives the watch a ton of sparkle and shine and a lot more glamor than a plain version might have. 
Create Your Own Signature Style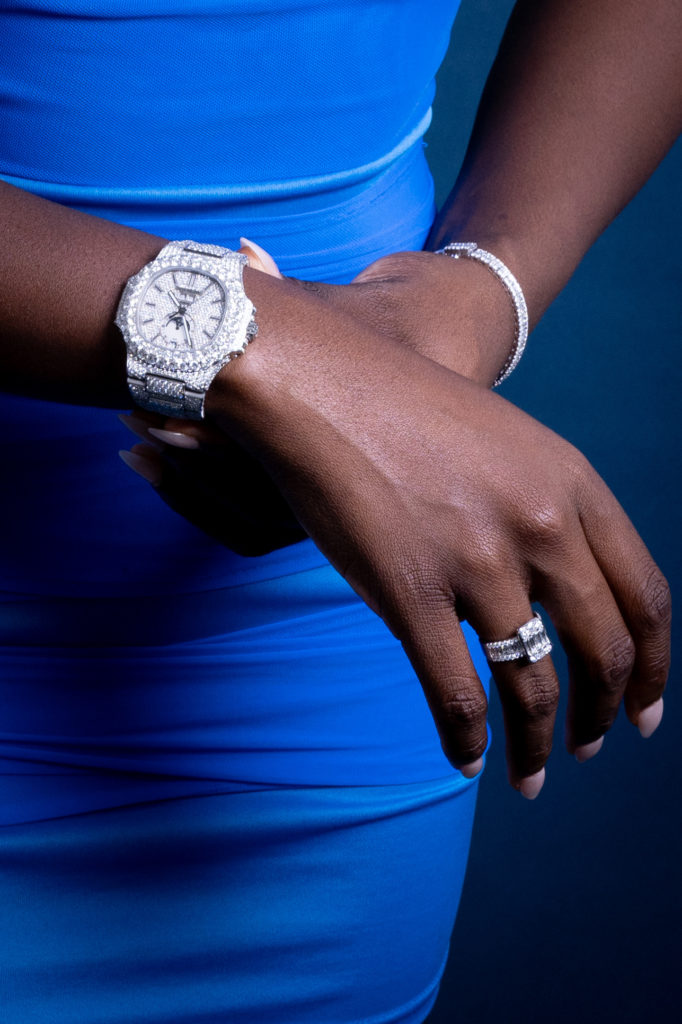 Each and every one of us is an individual unlike any other. Because of this, it makes sense to want to show off our personality and unique style. Who wants to look and dress just like everyone else? This is why those style icons among us stand out so much, they have a look that is all their own and that is unmistakable. But we can all have this and a high-end watch like an all-diamond Nautilus Moon Phase by Patek Philippe is a great addition. With the clothing you choose, how you do your hair, and the accessories you pair with your look, you are creating a look that is all you. This is what many call a signature look or style. 
We can easily become known for our great sense of style and who wouldn't want to stand out for that? The great thing about this watch is that it looks great with tons of different styles. Whether you are going out for an evening with friends or just going to visit your parents, this is a watch that will look great. It works well with casual or formal attire and also pairs really well with other accessories. 
The Best Place in Boca Raton for All Your Luxury Accessory Needs
At Diamonds By Raymond Lee, we strongly value high-end pieces that aren't like what you can find at any run-of-the-mill big-box jewelry. We want our clients to be able to come to us for the best selection of rare, high-end pieces that you can't find just anywhere. That is why we hire only the most skilled and talented buyers. These are people who have a ton of experience, as well as great connections. This allows us to source some of the rarest and most unique pieces from various sales around the world. And, since we have such high standards for design, quality, and construction, you have the peace of mind that anything in our display cases is going to be of good value.
Our knowledgeable staff is here to help guide and assist you on every step of your jewelry-buying journey. Whether you are looking for an engagement ring or you want a Nautilus Moon Phase watch by Patek Philippe, we have it and know the pieces inside and out. Additionally, we also offer custom jewelry design services if you have something particular in mind. Our jewelers also offer a comprehensive range of jewelry repair services as well.
In Closing
Watches are for everyone – whether you are a man or a woman, and regardless of your style. Too often, we think about the wristwatch as a boring accessory often worn by people like our dads. But this is selling that accessory way too short. There are countless types of watches out there, meaning there is something for everyone. From simple and classic to bold and eye-catching, the world of watches is a lot wider than one might think. The timepiece is a quintessential accessory. It looks great on anyone and can really give you that professionalism or put-together look that many of us crave. 
Here, we look at the Nautilus Moon Phase line of watches by Patek Philippe. This is a popular line that features a sporty look with clean and classic lines. There are versions of this watch for both men and women in any number of configurations. The version that we feature here is a women's version of the watch and it is an all-diamond model. This is a glitzy watch for the bold among us. It features tons of high-grade diamonds on the face, bezel, and bracelet of the watch. And though it is a sight to behold, it is still a feat of engineering and construction.