Patek Philippe Nautilus for Ladies
Looking for a watch that is as elegant as it is sporty? Meet the Patek Philippe Nautilus for Ladies. This timepiece has been a favorite among collectors for decades, thanks to its design.
First introduced in 1976, the Nautilus watch has since become one of the most popular watches. Undoubtedly, it is a watch that is instantly recognizable and truly unforgettable. With its brilliant steel and unique-cut bezels, the Nautilus is a true symbol of luxury.
But the Nautilus isn't just an appealing on the surface. This watch is also durable and reliable, thanks to its high-quality steel bracelet. And of course, we must also thank advanced mechanical movement for its durability.
Now, let us take a closer look at the things that make Patek Philippe Nautilus for Ladies special. From its history to features and different models, we'll explore every aspect below:
Genesis of Patek Philippe Nautilus for Ladies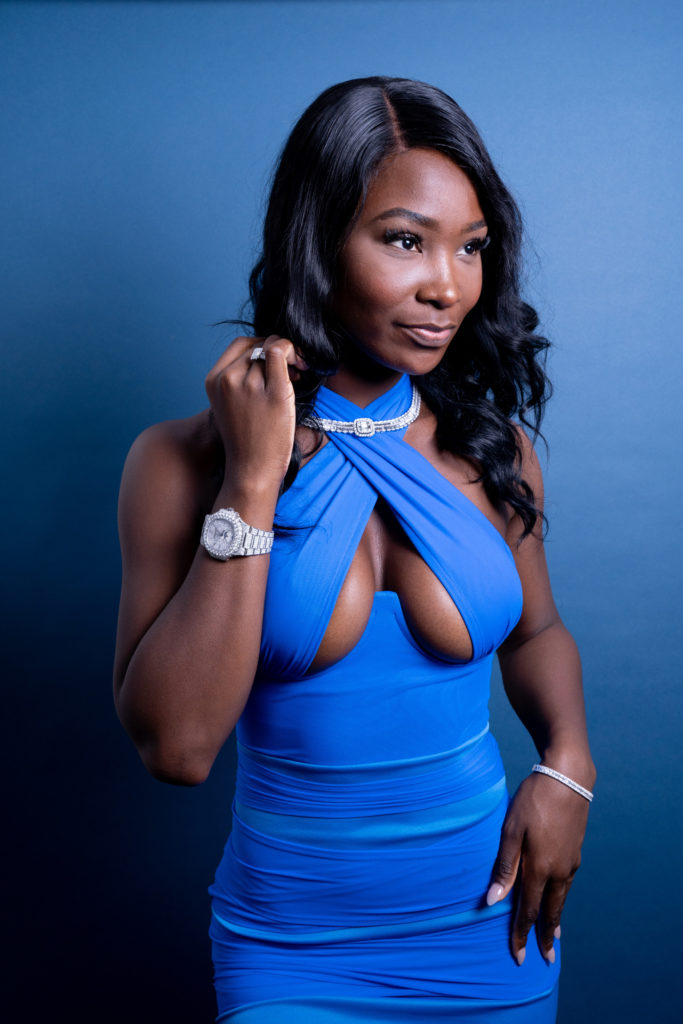 Patek Philippe Nautilus has been popular since its introduction in 1976. Although, it had a slow start, spanning a couple of years until it peaked in the 1980s. With its distinctive design and superior craftsmanship, the Nautilus became a favorite. This is evident in the fact that many watch enthusiasts know this watch.
When they introduced Nautilus, people saw it as a departure from traditional watches. Gerald Genta, a Royal Oak designer, introduced the design to Patek in 1974.
According to Gerald, the inspiration for a shape like Nautilus came from a porthole. He was at a restaurant with some other workers from Patek when he got the impulse to design. He picked his pen and made a sketch that has now become a template for all Nautilus designs today.
When Gerald introduced the design in 1974, the popular Patek design was gold watches. These gold watches had some complicated features like perpetual calendars and minute repeaters. So, there was a need for an upgrade.
Because Patek had doubts about the design, he launched the design much later. Of course, Patek launched the design under the name, Nautilus. A name that he took from Jules Verne's novel titled "Twenty Thousand Leagues under the Sea"
Over the years, the Nautilus has undergone several updates and variations. One of the variations includes the introduction of a ladies' version in 1980. Specifically, the ladies' Nautilus reference 4700. And after a year, it transformed into reference 3800/1A
Today, the Nautilus is still considered one of Patek Philippe's most iconic watches. And it's not hard to see why. The watch's blend of sportiness and luxury, with its timeless design, has made it a favorite.
This iconic watch has cemented its place in the industry's history. And, of course, it will continue to be a beloved timepiece for generations to come.
Distinctive Design Elements of the Patek Philippe Nautilus for Ladies
Why settle for a plain and generic watch when you can have a Patek Philippe Nautilus? Ladies, if you're looking for an elegant timepiece, this watch is a perfect choice. With its design elements, the Nautilus for ladies stands out from the crowd. Wondering what the design elements are? Check below:
The first thing you'll notice is the iconic porthole-shaped case. It is recognizable as a Nautilus. It's a symbol of adventure and is just as stunning on a woman's wrist as you would expect.
Stainless Steel-set Bezel
Another design element that sets the ladies' Nautilus apart is the bezel. The steel is about 35mm on average. The brilliance of steel adds a touch of luxury to the watch, making it perfect for formal occasions. But don't let that fool you; the Nautilus is just as suitable for everyday wear.
The dial is another area where the ladies' Nautilus shines. The gold hands and hour markers make it easy to read the time in any lighting condition. It also has numerals with radiant coating, which is a major powerhouse for its glow.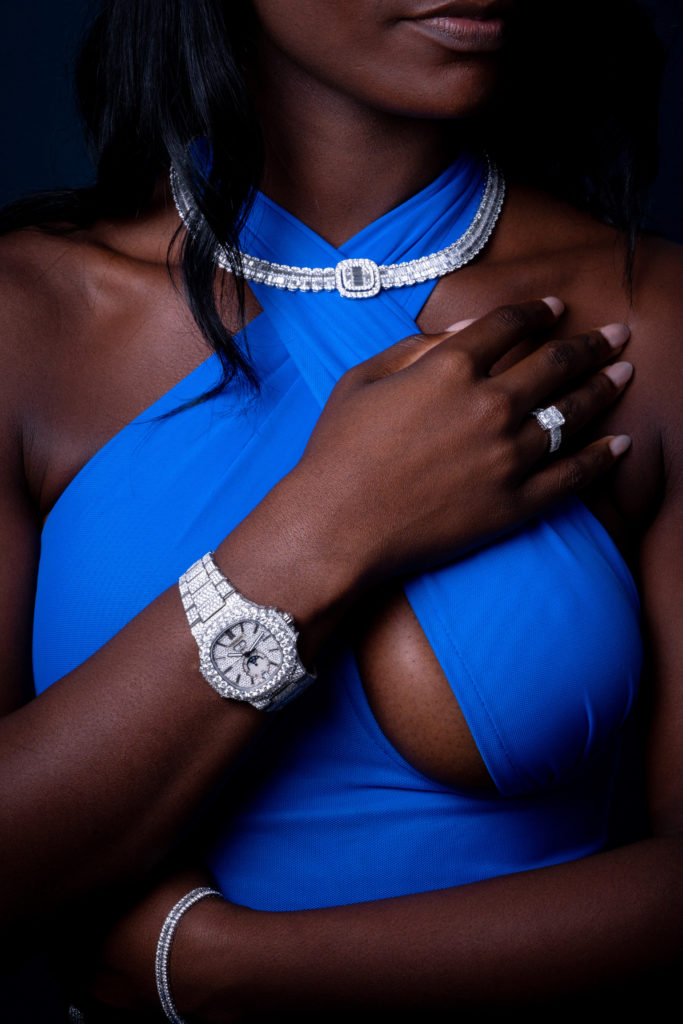 The strap is just as special as every other design element of the Patek Philippe Nautilus. Furthermore, the one for ladies is popular for its steel bracelet, and fold-over clasp.
Patek Philippe Nautilus for ladies is a watch that stands out from the crowd. With its iconic porthole-shaped case, stainless steel bezel, and dial, it's a timepiece. Of course, this masterpiece is both elegant and luxurious. So, why settle for a plain and generic watch when you can have a Nautilus?
How The Nautilus Meets the Needs of Modern Women?
Looking for a luxury watch that not only looks great but also meets your modern needs as a woman? The Patek Philippe Nautilus for ladies is a perfect choice. They designed the watch with modern women in mind. How can you confirm? Well, it incorporates features that are both practical and stylish. You can see these features from mere observation too. But, if you must know, here are some of the advantages of Nautilus for ladies
The Nautilus features a water-resistant case that can withstand up to 60 meters of depth. This means you can wear it while swimming, or doing other water-based activities. Water won't damage it easily because of the stainless steel, which is water-resistant.
Some designers focus on the functional ability of the watch so they forget to focus on beauty. Thanks to Gerald, beauty and function are present features with Nautilus for ladies.
The Nautilus has a unique and modern design that sets it apart from other luxury watches. The combination of stainless steel and gold markers gives it an elegant look. With the features of Patek Philippe Nautilus for ladies, you can dress up or down depending.
This watch is versatile enough for any occasion. It does not matter if you're dressing up for a formal event or running errands around town. Its sleek and stylish design will complement any outfit.
 The Nautilus has features to make it last, so do not worry that your watch will wear out anytime soon. It also has a Swiss-made movement that ensures precise timekeeping and reliability. If you ask us, it is the perfect accessory for women who want luxury. It is the watch that can keep up with their busy and active lifestyle.
The Nautilus is set to provide a comfortable and secure fit on your wrist. You won't have to worry about it sliding around or feeling too tight.
Patek Philippe watches hold their value over time and can even appreciate. Buying a Nautilus is not only a fashion statement, but it's also an investment. When you buy the Patek Philippe Nautilus for ladies, you are investing in a quality timepiece.
Patek Philippe is a well-known and respected luxury watch brand. Owning a Nautilus is a symbol of prestige and style.
While other luxury watches may be beautiful, they often lack personality. The Nautilus has that personality plus the elegance that makes it special. This watch embodies the spirit of Patek Philippe, with its commitment and excellence.
In the end, choosing the right luxury watch is a personal decision that depends on your style. But if you're looking for a watch that will make a statement, consider the Patek Philippe Nautilus. So why not treat yourself to a timepiece that will bring joy and elegance to your everyday life?
How to Style Patek Philippe Nautilus for Ladies
So, you've got your Patek Philippe Nautilus for ladies and you're ready to show it off. But, you do not know how to style it for different occasions. Here are some tips to help you make the most of your new watch.
Pair your Nautilus with a simple t-shirt and jeans. The sporty design of the watch will complement your outfit and add a touch of sophistication. You can also wear it with a classic white shirt and khaki pants for a more refined look.
Imagine yourself running errands on a Saturday morning, dressed in your favorite attire. You want to look put together without being too flashy, right? That's where your Nautilus comes in. Its sleek and sporty design will complement your outfit.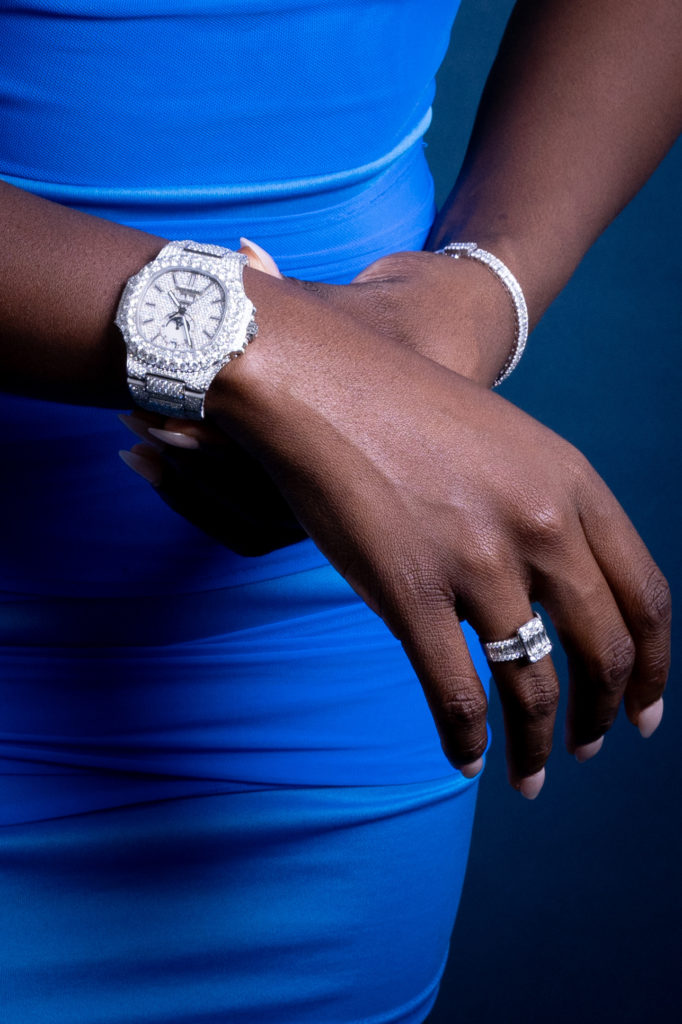 Nautilus with a tailored suit or a pencil skirt and blouse is perfect for a chic and professional look. The stainless steel bezel and dial will add a touch of elegance to your outfit. Of course, it will do this without being too flashy.
It's Saturday night, and you're heading out for a night on the town with your friends. You want to look your best without being too overdressed. Nautilus is the perfect accessory.
Wear your Nautilus with a little black dress or a jumpsuit for a modern and elegant look. The steel of the bezel will add some sparkle to your outfit. And of course, the dial and strap design will give it a modern look.
You're getting ready for a formal event, and you're not sure what to wear. You decide to wear your favorite evening gown, but you're not sure what accessories to choose. That's when you should remember your Nautilus. Its sporty yet elegant design is the perfect complement to your outfit
Wear your Nautilus with an evening gown or a tailored pantsuit for a touch of glamour. The design of the watch will add a touch of sophistication to your outfit, without being over the top.
The Patek Philippe Nautilus for ladies is a versatile timepiece for any occasion. By experimenting with different outfits, you can make it work with any look, from casual to formal. So go ahead, have fun with it, and make your watch the center of attention!
Maintenance and Care of Patek Philippe Nautilus for Ladies
When you invest in a quality timepiece like Nautilus, you want to make sure it stays looking great for years. Here are some tips on how to take care of your watch and keep it in top condition.
Imagine wearing your Nautilus daily, and over time, it starts to look a bit dirty. You don't want to take it to a professional cleaner every time, so what can you do? The answer is simple: use a soft cloth to clean your watch. This will help remove any dirt or grime that may have accumulated on the watch, and keep it looking brand new. You can also use a toothbrush to clean the strap and in between the links.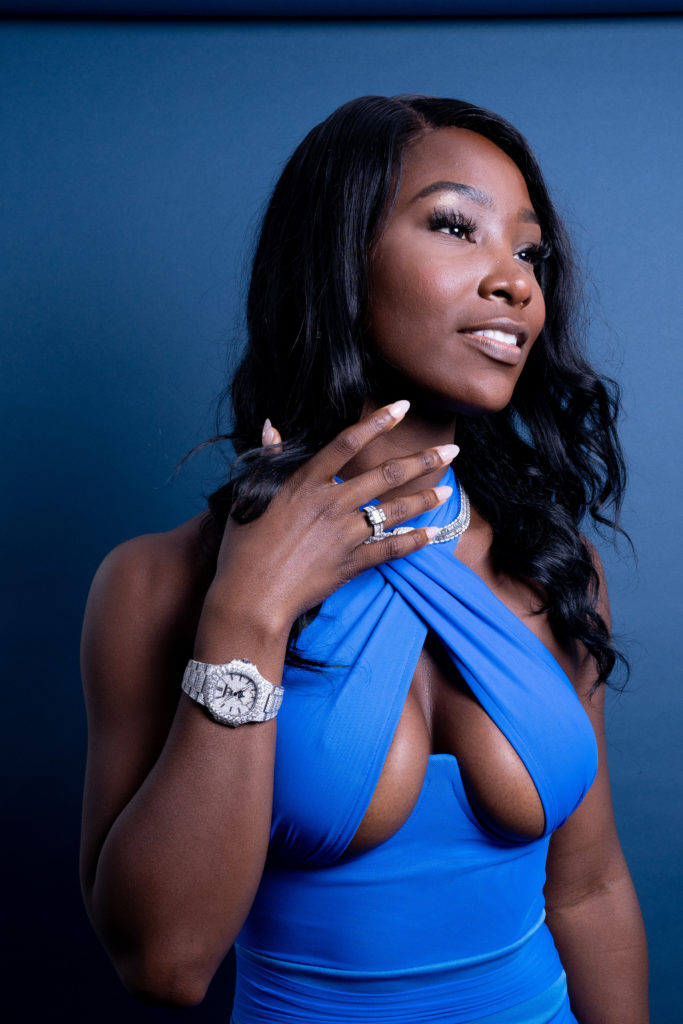 When you're not wearing your Nautilus, make sure to store it in a safe place. Ideally, you should store it in its original box or a watch box. This box helps to protect it from dust, moisture, and other elements that could damage it.
Taking care of your Patek Philippe Nautilus is essential to keeping it healthy. By following these simple tips, you can keep your watch in top condition and enjoy it for many years to come. So go ahead, wear your Nautilus with confidence, and take care of it too.
Final Thoughts
Envision slipping the Nautilus onto your wrist and feeling the weight of its steel. You can feel the smoothness against your skin and the gentle ticking of the watch movement. It's a piece of jewelry that doubles as a timepiece, elevating any outfit you wear. This is what the Patek Philippe Nautilus for ladies gives you.
In case you are still wondering if it is fitting, consider this: It is not only a fashion statement. It is also a piece of art. You can pass it down through generations. It's an investment in quality and longevity, and the Nautilus is no exception.
So go ahead and treat yourself to a Patek Philippe Nautilus watch. You can also surprise someone special in your life with this luxurious timepiece. You won't regret it.