Jewelry Return and Exchange

14-Day Returns
We want to make your in-store and online buying experiences as easy and enjoyable as possible. To ensure you're happy with your purchase, Diamonds by Raymond Lee offers a full money back guarantee on all in-stock items. In the event you are not satisfied with your purchase simply send it back to us in it's original unworn condition for an exchange or refund. Please note that products returned to Diamonds by Raymond Lee must arrive within 14 days of initial purchase. In the event that you requested a later delivery date, your exchange/return period will begin from specified date. Items returned for a refund or exchange after 14 days will not be accepted. If you're item is a special order, please see our special orders section regarding returns.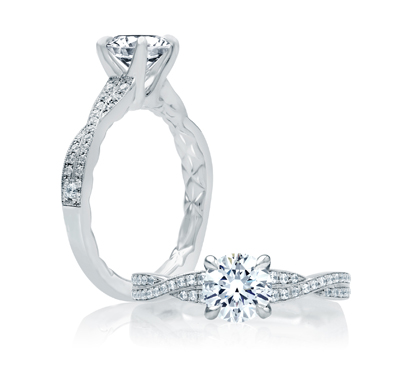 Original and Unworn Condition for Returns
Returned items must arrive back to Diamonds by Raymond Lee in original and unworn condition, along with any additional items such as original certificates and documentation (when applicable). Returned items will be reviewed to make sure product is in its original condition and that there were no alterations made. Simply put, items cannot be altered, modified, engraved, or resized. If Diamonds by Raymond Lee finds that an item was altered in anyway from initial purchase, the item will not be accepted for exchange or return.
Special Orders and Layaway Returns
Special orders can not be returned for a money back refund, however in most cases can be exchanged or issued as a store credit for future purchases. Layaway deposits are non-refundable after s from initial purchase. We do understand unforeseen circumstances happen from time to time, which is why we make your satisfaction our goal. Diamonds by Raymond Lee will work with our clients on a individual basis to provide solutions for return and exchange orders.
Any Questions?
Prior to sending your item back for an exchange or refund, contact us at (561) 750 – 6744. Please note that all purchases shipped back to Diamonds by Raymond Lee are required to be sent with insurance and signature confirmation. When packaging your item(s) please make sure to include all original packaging, materials and additional documentation (including the shipping packing slip).
Customers are responsible for all return shipping charges and customs fees that may apply.