Rolex Submariner – The Perfect Watch for Any Outfit
Are you tired of changing watches every time you change your outfit? Look no further than the Rolex Submariner, the perfect watch for every occasion. Whether you're dressing up for a formal event or a casual day out, the Submariner design is ideal.
With its classic design, the Submariner seamlessly complements any outfit. The watch's sleek lines make it the perfect match for a business suit or a cocktail dress. Its water resistance makes it equally suited for outdoor adventures or sports activities.
Seeing the Rolex Submariner is something for all outfits, and outings are great. However, Designers that made it had divers solely in mind.
The Genesis of Rolex Submariner
There is no use denying the icon status, or the popularity of Rolex Submariner today. Nevertheless, it is important to note how and why this iconic watch came to life. It all happened because Rolex wanted to do something for divers. If people on land, and air can enjoy the luxury of a timepiece, why shouldn't people who spend long- hours in water?
The Rolex Submariner has captured the imagination of watch enthusiasts. Being in the deep sea does not stop it from maintaining its accuracy and functionality. So, this makes it special among others.
From the first to the latest models, the Submariner has remained a style symbol. And it's been able to do this because of improvements over the years. After its first introduction, the Rolex submariner witnessed another improvement in 1959. This was the year that its designers introduced crown guards. It was also the year that they increased the case to 40mm.
Submariners didn't always have dials. Up until 1967, the watch depended on gills. In 1967, designers switched from gills to matte dials. Two years after, in 1969, Rolex featured a submariner date. It was the first gold Submariner.
Rolex introduced the first sapphire crystal in the year 1979. Ten years after, the matte dials became outdated. Rolex featured the gloss dials instead and introduced the two-tone submariner.
The green bezel that has now become a popular submariner feature didn't come until the 20th century. After the introduction of the green bezel in 2003, Rolex added the Cerachrom bezel and super case.
The 2020 decade began with a new case feature and lug redesign. Now, most Rolex submariners feature a 41mm case instead of a 40mm.
The Submariner's case is from solid stainless steel. A material that is popular for its resistance to corrosion and wear. The case is then fitted with a scratch-resistant sapphire crystal. This helps to protect the watch's face from scratches.
The watch is also waterproof to a depth of 100 meters. So, if you've ever wondered how it survives a long time underwater, you have your answer.
Why Is a Rolex Submariner Considered A Classic?
Many things make up a Rolex Submariner. And of course, a few unique features make it stand out among other Rolex watches. For a watch that has been around for many decades, it's hard to question its high status.
Agree or not, the Rolex Submariner stands with other watches in the classic territory. Here are some of the features and benefits that put it in the classic range: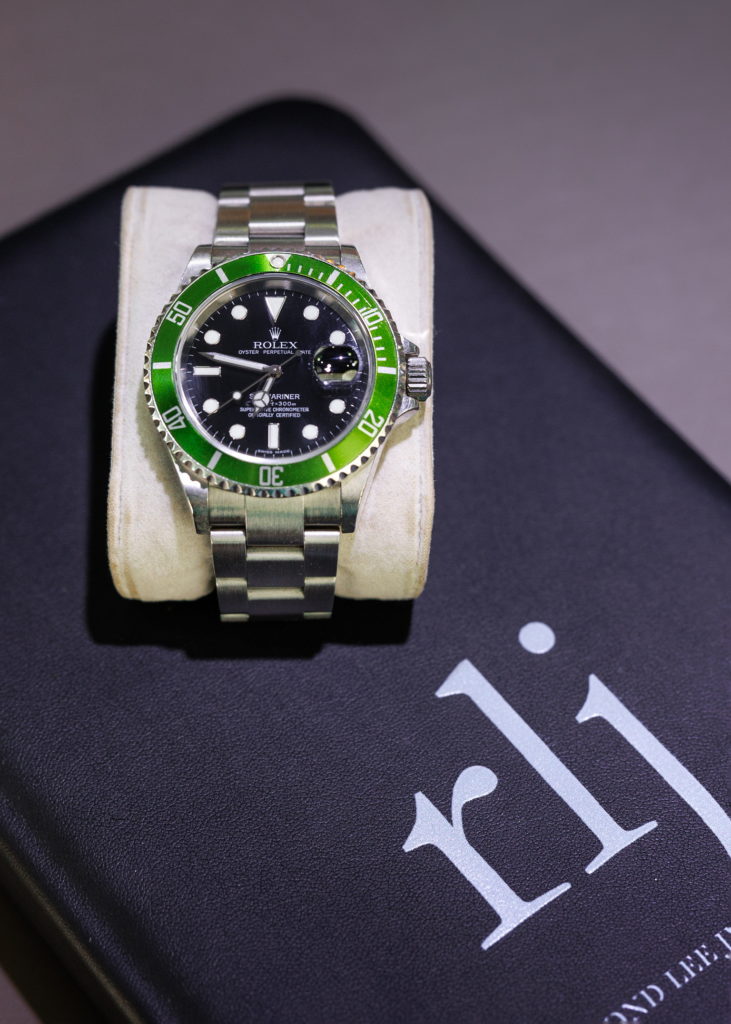 The Submariner's design is popular and has remained unchanged since 1953. Its clean lines, classic color scheme, and rotating bezel give it a distinct look. If anything makes a Rolex watch stand out and stand tall, it's a unique look.
Rolex is popular for producing high-quality watches. People also know them as designers that only build watches that last kind. In this regard, the Submariner is no exception.
Its solid construction and use of premium materials can make it withstand scratches. It can also withstand the demands of extreme activities in water and out of it.
The Submariner is a precision instrument designed specifically for divers. Its water resistance makes it an essential tool for anyone who spends time near the water. Its chronometer-certified movement also ensures accuracy and reliability.
The Submariner has a rich history. Some of the most influential figures of the 20th century have worn it. Its association with these iconic individuals has helped to cement its status. This is also what ensures its enduring popularity.
Despite being a tool for divers, the Submariner is versatile. Over the years, many watch enthusiasts have learned to wear it if they wish. Its timeless design and understated elegance make it suitable for formal occasions. So, it's become the go-to watch for people who love formal occasions. Its durability and functionality also make it perfect for outdoor activities and sports.
Features of the Rolex Submariner
The Rolex Submariner has a peculiar structure that differentiates it from others. For anyone who desires to get a Rolex Submariner, here are some features you can look out for:
It is no news that this unique watch is tailor-made for divers. So, it is not surprising that one of its most popular features is water resistance.
The Submariner is water-resistant to a depth of 100 meters. This level of water resistance is what makes it suitable for professional divers.
When you buy a Rolex Submariner and go underwater with it, the 60-minute bezel comes in handy. With the 60-minute bezel, you easily monitor your time underwater.
The Submariner features luminous hour markers and hands. This makes it easy to read in low-light conditions, such as underwater or in the dark.
The Submariner has a self-winding mechanical movement that is precise and reliable. It is also equipped with a stop-seconds function. This allows the wearer to set the time to the exact second.
Oyster bracelets are not for all types of watches. But they are certainly for Rolex Submariner. Since its introduction, Rolex Submariner has been better with an Oyster bracelet. And of course, there have been improvements to the bracelet too.
The Rolex Submariner bracelet now has an extension system. With this system, the wearer can extend the size of the watch up to 20mm. the wearer can also decide to reduce the size of the bracelet.
How Does the Rolex Submariner Complement Different Styles?
Rolex Submariner may have come alive with divers in mind. But it is no news that it is a watch that everyone can wear. If you have researched enough, you would have seen this timepiece on people. Not only can different people wear the Rolex Submariner, but they can also wear it anywhere. Indeed, it is the perfect watch for any outfit.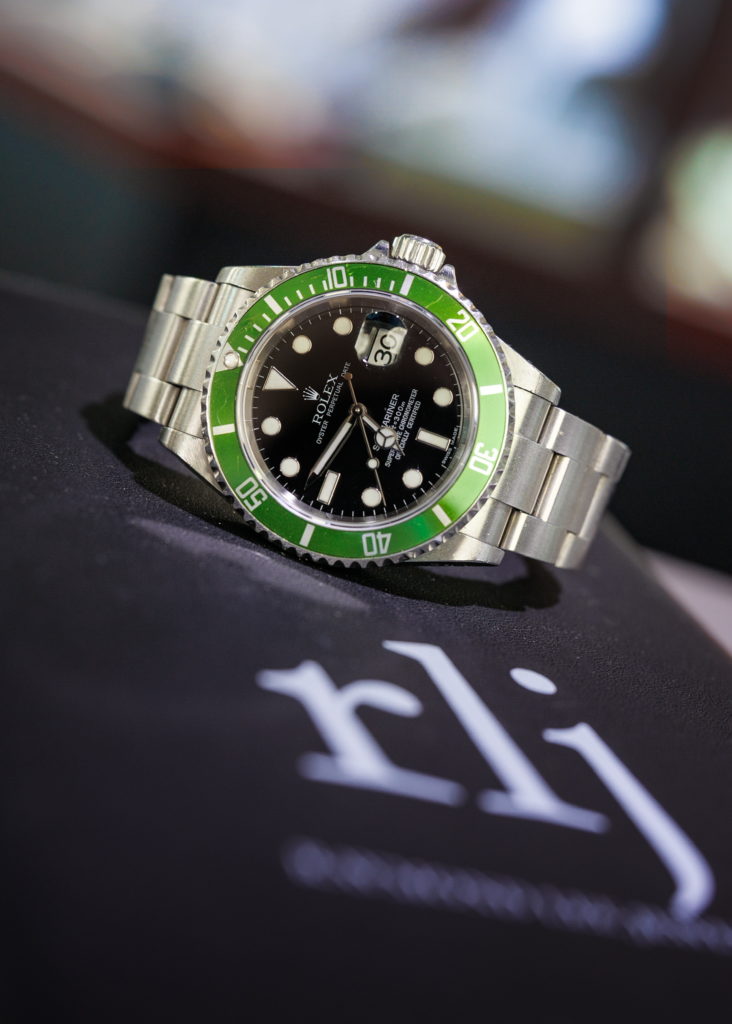 If you want your Rolex Submariner watch to always come out flawless, you would have to work for it. Here are special ways to pair your Rolex Submariner with the magical look that you want.
Some days, you want to go out in your T-shirt and jeans. Never think that you do not need your accessories on a day like this. In truth, you need them, even if it is in moderation. Thanks to Rolex Submariner, you have the perfect watch for the outcome that you desire. The Submariner's sporty design makes it the perfect watch for casual outfits.
The Submariner's timeless design is just what you need for this. Are you preparing to go to a business meeting with a friend? Pick up your Rolex Submariner, and watch how it complements your blazer and trouser.
The Submariner may be a sports watch, but its design makes it suitable for formal occasions too. Pair it with a tuxedo or a formal suit to add a touch of sophistication to your outfit.
There is no denying that the Submariner is for divers. But who says it is only divers that engage in water-related activities? There is a probability that you want to swim on your outing. You do not want to risk wearing any other type of watch when you have Submariner. Pair it with a sporty outfit like shorts and a T-shirt for a functional and stylish look. It also does the work of resisting water and scratches when it comes to it. So, it is a win-win for you.
It is all about how well you can wear your Submariner. It begins with being open-minded about new things. Your Rolex Submariner will only do as much as you want it to do with your outfit if you try new things.
The best part of owning a Rolex Submariner is the joy you get from the elegance it gives you. However, you need to work for durability or longevity. Your Rolex Submariner will only last as well as you are willing to care for it. Of course, you get to learn the best care methods from us.
Caring, Servicing, and Repairing your Rolex Submariner
The Rolex Submariner requires proper care to maintain its performance. Here are some tips for caring for your Submariner:
Do not expose your watch to extreme temperatures
Extreme temperatures can affect the performance of the watch. Therefore, it is important to avoid exposing the watch to extreme temperatures. For example, keep the watch away from electronics such as speakers or MRI machines.
Dirt, dust, and sweat can accumulate on the watch over time. Therefore, it is important to wipe the watch with a soft, lint-free cloth to remove dirt and sweat.
Do not expose to chemicals
Avoid exposing the watch to chemicals such as perfumes and cleaning agents. These chemicals can damage the watch's materials.
Servicing the Rolex Submariner
Apart from the daily care that your Rolex Submariner needs, you would need experts. A watch expert helps to service your watch at intervals to ensure that it stays in great condition. It is a way to also detect faults on time, and carry out necessary repairs. Regular servicing is important to ensure the performance and longevity of the Submariner. Here's what you should know:
Rolex recommends servicing the Submariner every 5-10 years to ensure longevity. The frequency of servicing depends on factors such as the age and condition of the watch.
You should only allow an authorized Rolex dealer to touch your watch. Using an unauthorized repairer may be doing more harm to your Rolex Submariner.
During servicing, the expert cleans and inspects for any signs of wear or damage. The watchmaker will also lubricate the watch's movement, and replace any worn parts.
Repairing the Rolex Submariner
If the Submariner requires repair, it is important to use an authorized repairer. Here's what you should know:
Common repairs include replacing a broken crystal or bracelet. It could also mean repairing a malfunctioning movement. The cost of repairs depends on the extent of the damage and the necessary parts and labor.
An authorized Rolex dealer has the expertise and parts to perform the repair. They also have access to genuine Rolex parts. This ensures that the watch maintains its value.
Final Thoughts
Rolex Submariner is a timeless watch that exudes luxury, style, and precision. It's an investment piece that can elevate any outfit and make a statement wherever you go. With its robust features, the Submariner is a watch that can withstand the test of time.
If you're looking for a high-quality timepiece, the Rolex Submariner should be on your list. Take the time to explore the different models and find the one that speaks to your style.
And if you're lucky enough to already own a Submariner, make sure to take proper care of it. You can start by following the guidelines for caring and servicing. And don't forget to pair it with the right accessories to enhance its style and versatility.